Monolayer Graphene on Copper Foil - PMMA Coating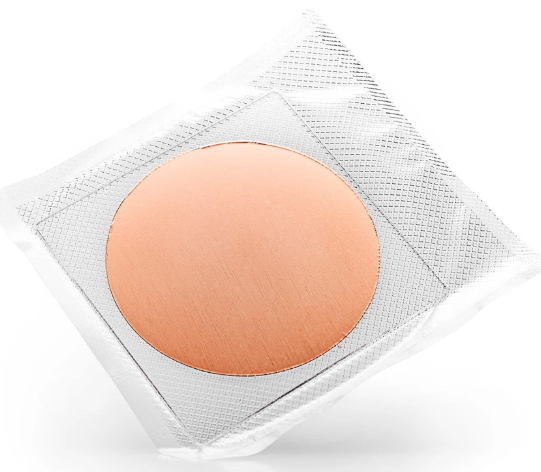 Monolayer Graphene on Copper Foil - PMMA Coating
Monolayer Graphene on Cu with PMMA Coating - Processed in Clean Room Class 1000
This product consists of single-layer graphene grown on copper foil substrate, with a PMMA Coating.
Graphene Film
Growth method: CVD synthesis

Appearance (color): Transparent

Transparency: > 97%

Coverage: > 98%

Number of graphene layers: 1

Thickness (theoretical): 0.345 nm

FET Electron Mobility on Al2O3 passivated SiO2/Si: 6900 cm2 /Vs

FET Electron Mobility on SiO2/Si: 3760 cm2/Vs

Sheet Resistance on SiO2/Si: 450±40 Ohms/sq (1cm x1cm)

Grain size: Up to 20 μm
Substrate Cu Foil
Thickness: 18 μm

Roughness: around 80 nm

Pretreated for easier bottom layer removal: Monolayer graphene on the back side of Copper is partially removed, but not completely, so an additional treatment like RIE is needed before transfer to eliminate the bottom layer totally
Quality Control
All our samples are subjected to a rigorous QC in order to ensure a high quality and reproducibility of the graphene.
Raman Spectroscopy on each batch: I(G)/I(2D)<0.5; I(D)/I(G)<0.05
If your application requires more specific controls (AFM, SEM...) please do not hesitate to contact us.
Applications
Flexible batteries, Electronics, Aerospace industry, MEMS and NEMS, Microactuators, Conductive coatings, Research.